Autumn update 2017
External sources support, campaign rotation, new custom fields and a lot of small improvements
One of the most frequent requests from our customers was an option to enrich the signatures with dynamic content. Now we have finally the pleasure to announce arrival of external sources!
What are external sources?
We currently offer an option to connect RSS, Twitter and Eventbrite feeds to your signatures. That means Subscription users will get an option to promote their blog articles, social media accounts or events in a new and much more comfortable way. Your impact can be even bigger if you use external sources with campaign rotation.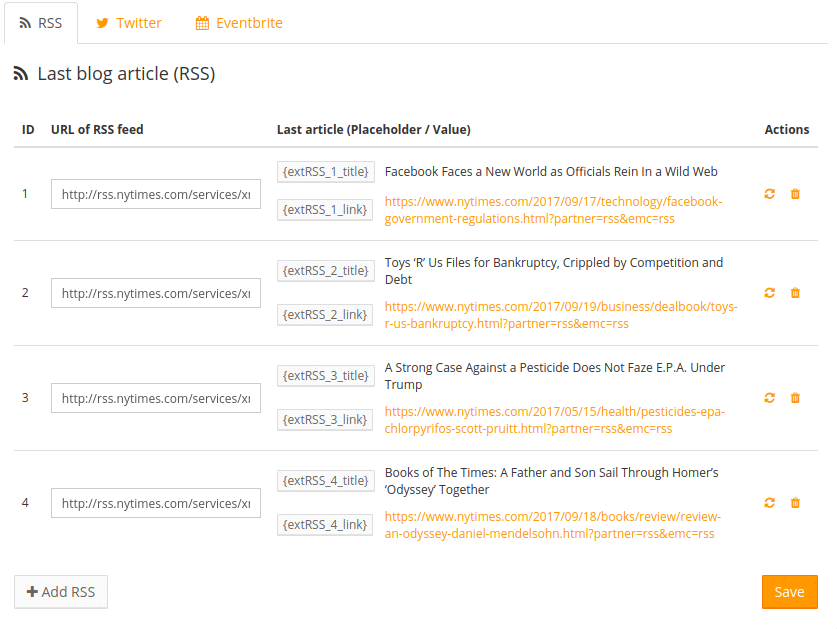 Wait, campaign rotation?
Yes, you now have an option to set marketing campaign rotation. This feature enables you to promote different content every day on a regular or random basis.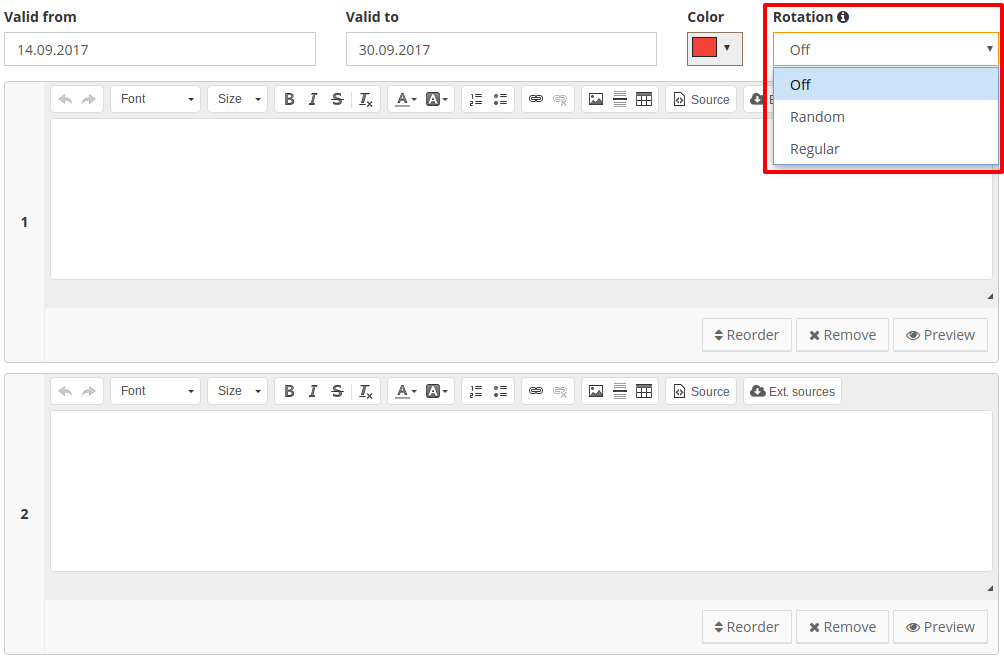 More custom fields!
A very popular request was to get more Custom fields. So we gave you five more!
Small improvements
You can now duplicate the content of marketing campaigns to speed up creating new ones.
The social networks in Company profile require to be in a specific format containing the "https://" prefix. We've added an example to follow that make things easier for you. We can't ensure working them properly otherwise, so please make sure you've everything set accordingly!

As you definitely know, you can predefine values for the users to ease their work while populating their details. So far, the admins weren't able to speed up their work by using the predefined values while inserting the data themselves. Now they can.
Also, we've modified the address field in Billing to ensure the copied content doesn't get all messed up.
Still not satisfied?
If you've explored the features and want more, make sure you're familiar with the previous batch of news – we've introduced Send as addresses support, enabled the app to Google Apps Free edition (legacy), brought into use support of Advanced field mapping and more.
Are there any features you would like to see in SignatureSatori? Don't hesitate and contact us, we welcome your feedback and suggestions!