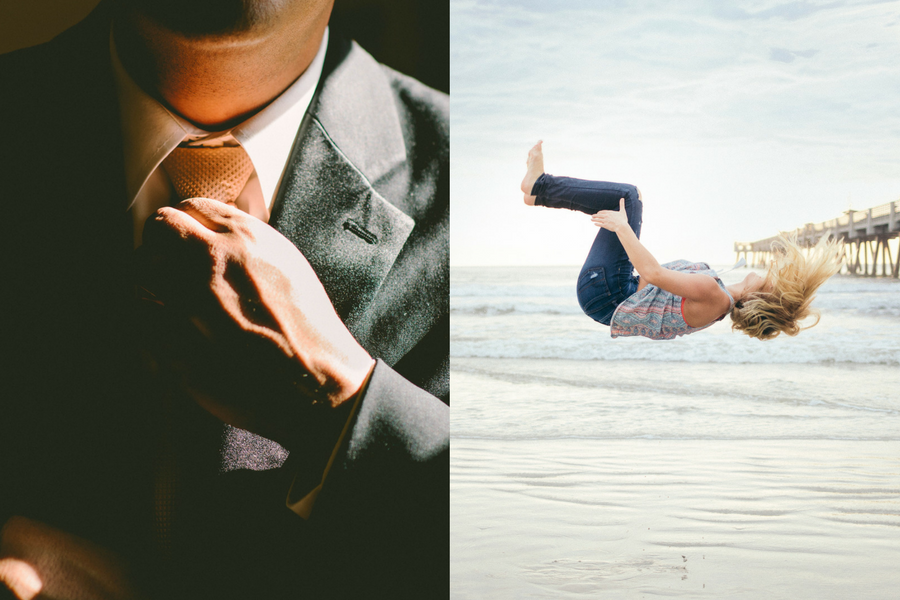 Control vs. Freedom… In Corporate Email Signatures
Some of your employees might rarely give their email signatures much thought. Others might view their email signatures among their last bastions of personal expression inside of highly standardized corporate environs. Nonetheless, senior leaders (especially leaders with responsibility for brand management or employer branding) had best give those signatures some thought. Because those email signatures could have the power to help or hinder your organization's success. Here's some food for thought.
Should you control how your people use their email signatures? Or… continue to grant them the freedom to personalize those signatures as they like?
To be sure, there's no one-size-fits-all answer here.
See what fits your brand
For traditionally buttoned-up industries like legal or financial services, a personalized email signature in professional communications might be seen as a real liability. In these settings, corporate control over email signatures might fit the brand — and, more importantly, fit what people are looking for in that brand: security, dependability, adherence to rules and regulations.
On the flip side, in progressive startups, mission-driven nonprofits, or arts-focused organizations, individualized everything can be an integral part of the employer brand as well as the overall brand.
Communicate with employees
You can bet that at least some of your employees will have opinions on the matter.
There are plenty of people out there who have never given much thought at all to their email signatures. Others might love using that real estate for inspirational quotes or seasonal messages. Marketing folks likely have all of their (or their company's) social links, and maybe a note with a link to the company's most recent exciting event. And many sales or account management folks like to use that space for something that helps define them to their contacts. For instance, one account manager I knew for years had something to the effect of, "Your referral is my finest compliment," in her email signature.
How could you possibly get all of these people on board with a shift to centrally administered signatures?
First and foremost, communicate. This might go without saying, but be sure to communicate with your employees about your email signatures policy in advance of any changes. Prepare your front-line managers to communicate with their people in person. Send out multiple company-wide emails from a senior leader. Explain why you're making this change, how it will be good for your people and the organization as a whole, and that you will provide resources to guide them through adjusting to the new system.
Choose a flexible tool
With a tool like SignatureSatori (SS), you can easily adjust the level of control – thus enabling the scenarios that fit your brand and your people. You can define exactly which elements of their email signatures your people can modify themselves, and which are administered centrally and so not editable by individuals.
How to choose one tool that really does fit all. A smart email signature management tool that provides the power of customization. So you can design the tool around your policy, your brand, and your people. Then implement it with the certainty that it'll work for you, and do so consistently.
Email signatures are deceptively simple. Until you see the level of customization that a tool like SignatureSatori provides, you might not have even thought of all of the varied elements a signature can contain. With SignatureSatori, users can easily decide which elements of the email signature your people can or cannot edit. You can even decide which elements will even be visible to your people.
For additional personalization, administrators can allow users to upload Google profile images to their signatures. What's more, SignatureSatori allows administrators to set messages to users to alert them to any changes made to standardized signatures.
What does it look like?
Here's a screenshot of the numerous fields available for customization today. On the left, this is where the admin decides which fields are to be edited by users ("editable") and which can be only changed by admin. You may use multiple "custom fields" for whatever personal information you want to add to signatures. You name them. On the right side, you can see how the administration looks like for users (employees) while editing their personal data for signatures in SignatureSatori.