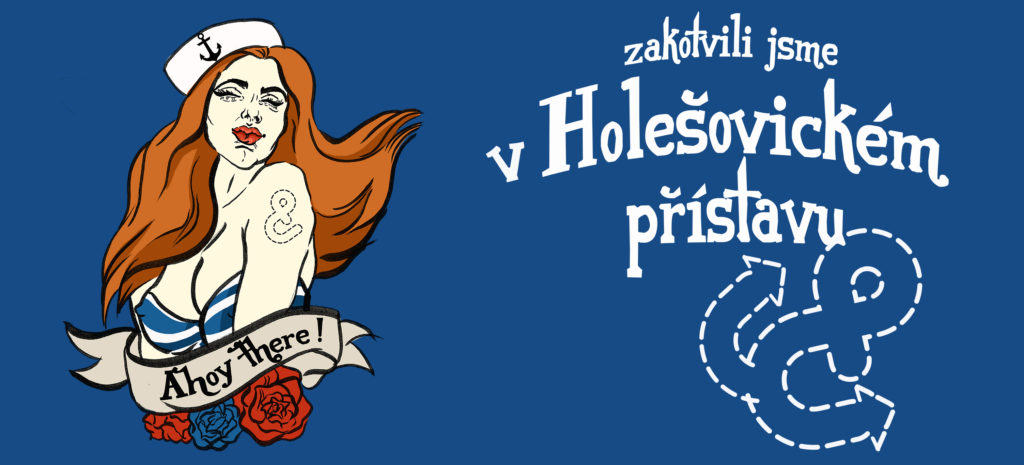 Ahoy, there!, said the sailor girl and unified all email signatures
Etnetera is a unique people-centered technological company from Prague, Czech Republic. Top brands from across the Central Europe line up at their award-winning Prague offices to bring their business to the digital.
Founded in 1997 by two students, the internet was just gaining traction in the region. They started building simple websites, one of the first in the country, eventually snowballing into over 150 employees supplying everything from e-business strategies to online and mobile systems and applications.
Known for its unique company culture, Etnetera has repeatedly won the Best Employer Award. The people-centered management style standing on principles of freedom at work where employee happiness is pursued as much as customer happiness. The CEO Martin Palička explains: "Long story short? Profits are shared transparently, teams choose their own leaders and work style and the management has no special benefits."
Along the way, Etnetera built a digital holding twice its size—the Etnetera Group—creating spin-offs and bringing together other niche companies sharing their passion for technologies and the online world.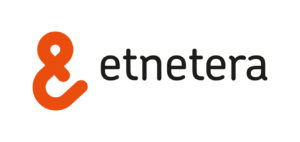 When brand consistency got more important than ever
In 2015, Etnetera and all the sister companies moved to a new space "under one roof". They spent months developing the ideal design of their award-winning new offices .The aim was clear – combine the needs and wishes of all teams and express the unique attributes of the Etnetera brand. The moving represented a turning point in the pursuit of brand consistency. Since then, it got naturally under the skin of everybody.
Read more about the award-winning offices at this OfficeLovin review article.
Unifying email signatures for the first time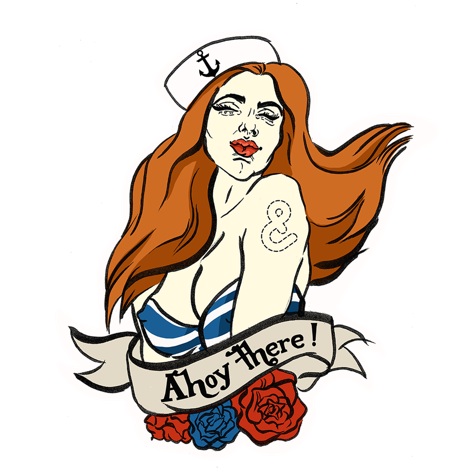 When moving offices, you need to tell all your clients, partners and other contacts. "As the new premises are in a former port quarter, we took it as an inspiration and developed a sassy pinup sailor girl character to use for communicating the move. Apart from website announcement we decided to use everybody's email signatures as the best way to spread the news."
That turned out to be a challenge since no central management of email signatures was in place. Employees either followed some pre-historic guidelines, created a signature on their own or didn't use any at all. In the super-busy time of moving, Etnetera opted for a one-time central solution to give everybody a unified signature with the moving information.
Couple of months later, though, inconsistencies again creeped into the email signatures. New employees joined in, some employees took the moving banner out and some didn't.
In the end, the driving force of change was the new marketing manager, Pavel Zaal. He explains: "I believe every detail matters in business communication. In the digital age we live in, the email signature is what used to be the business card before. That means: very important for your brand."
The solution next door: SignatureSatori
Since Etnetera runs their emails on G Suite (former Google Apps for Work), it did not have to go far for a solution in central management of email signatures. One of the sister companies in Etnetera Group is AppSatori, certified Google technology experts (that would be us :). Their product SignatureSatori is a premier email signatures solution for G Suite.
The marketing manager Pavel Zaal had two main goals:
Centrally managed email signatures for all the employees,

Using email signatures for marketing messages and seasonal campaigns (banners).
The first goal has been successfully achieved, the second is still in progress. And there are already a couple of lessons learned.
Different needs in different teams? No problem.
In Etnetera, most represented professions are developers, administrators or designers whose work comprises mostly of deeply focused work and less communication with the outer world. The fewer distractions, the better, they insisted opted out to have their mobile phones in their email signatures. The client is not left out, though, the missing personal number is automatically replaced with the central phone number by SignatureSatori.

On the other hand, the company communicators—the management, sales and support, project managers, PR, HR etc.—added not only their mobile phones, but also their personal LinkedIN profiles into their signatures. Similarly it works with personal photos. If your picture is in the system, it is used, otherwise company's logo is displayed instead.

The two major groups with different needs in the company were thus no problem. "SignatureSatori had the fitting solution for this as well. We created two main templates: advanced (with mobile phone, LinkedIN and profile picture) and minimal (without phone and with a logo instead of the profile picture)."
This powerful combination of managing signatures centrally (on the level of the G Suite admin) and making individually changes (by users) is a key advantage of SignatureSatori. It allows to keep brand consistency while adding individuality where needed.
Get an early feedback
According to Pavel Zaal, everybody is happy with their email signatures now. He strengthened Etnetera's brand consistency and the employees welcomed the new professional look of their emails.
The whole transition was surprisingly smooth. Pavel explains: "We communicated the upcoming change on team meetings and when it was about to happen, we sent an internal info explaining the options people have (including or excluding personal phone number, picture etc.). We also asked everybody to try their new signature by replying to the newsletter. That was a great way to get a lot of feedback right away."
Communicating a lot before and getting tons of early feedback was the key for the success of the initiative. Bringing everybody on board early is actually a common approach in Etnetera inherent in their inclusive company culture.
Planning ahead
After four months of successfully running the central management of email signatures, Etnetera now prepares to take the next step and turn email signatures into a new marketing channel. SignatureSatori includes a handy tool for that – the smart Marketing Planner.
For starters, Pavel Zaal and his team want to use it to promote case studies of projects and upcoming events like seminars and mobile development conferences, as Etnetera is very active in the digital scene. Following will come new products, top reads from their blog and who knows what. We already agreed on a sequel to this case study once they get a good grip of the Marketing Planner in SignatureSatori, so stay tuned.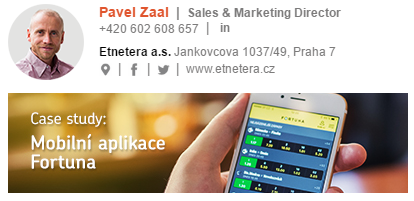 Etnetera a.s.
Employees: 150
Founded: 1997
Industry: Online and Mobile Development
www.etnetera.cz/en