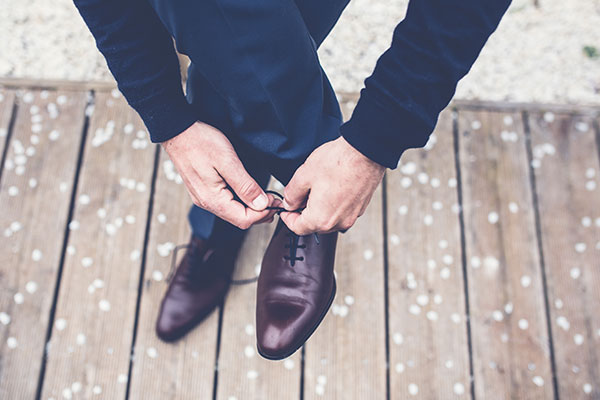 3 simple tips to make email signature work for your company
Email signatures are no longer only a standardised way of signing off your business emails. With SignatureSatori, your business emails can take on a whole new dimension in communication and reflect the messages you want to get out there. Simply, directly and risk free. And the good news is that it only gets better.

We're here to show you three tips that can help you maximize communication with your customers and make the most out of your email signatures.
1. Match different signatures to different user groups
Having a unified centrally configured business signature has already ensured that there won't be any surprises when it comes to how your employees represent themselves to clients. Like having a well-designed business card printed for the whole company. But why not go a step further and personalize company email signatures? Our variety of templates means that you can make the difference visible between:
Groups and Departments
You might like to color-code to mark the difference between the Sales Team and Marketing Area.

Different departments
Every department has a different message for its clients, so make the most of this advertising space to send a specific message.

Company Branches or countries
Change contact information to match the location your employee is writing from.

Subsidiary Companies 
You can connect your companies through the email signature while maintaining their individual image.
2. Say hello to creative marketing!
Let's face it, the clients you've already built a rapport with through emailing are always your first target group when it comes to letting people know what's new in your company. Email signatures are a sure way to tell your clients about seasonal campaigns, new products, and sales.
With SignatureSatori, you can plan a different campaign for each day of your limited-time offers and provide a link to your landing page to take your clients where you want them with just one click.

And that's not all. If your company hosts events and seminars, provide the link for online registration in the email signature or include your social media links and gain more fans, followers, and subscribers.
3. Monthly subscription
To enjoy the full potential and flexibility of managing your business email signatures, why not take the next step and move from credits to subscription at SignatureSatori – a recurrent monthly payment that gives you automatic daily set-ups and the ability to make unlimited signature changes. That way, your marketing team can develop and refine communication strategies with the freedom to adapt and update to match requirements and results.

Having a fixed monthly budget also means no unexpected costs and you can rest assured that your company is taking full advantage of this direct and effective communication channel.
Never knew your email signature had such potential? This innovative marketing mechanism has turned email signatures into a springboard to catapult your messages directly to your clients, expanding brand awareness and creating more traffic on your web.